BOOK NOW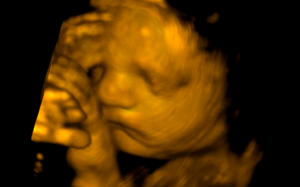 Start Making Memories Today!
Imaging Starting at $35
An Exceptional Pregnancy Care Center Offering High-Quality 2D, 3D, And 4D Ultrasounds In Orange, CA.
Fetal Memories 2D 3D 4D Ultrasound in Orange, CA, captures detailed images of your child. At our ultrasound clinic in Orange, CA, we understand just how exciting the arrival of a new baby can be.    
CHERISH PRECIOUS MOMENTS NOW
Our pregnancy care center and women's health clinic specializes in 3D ultrasound services for a complete look at your growing baby. We also provide innovative 4D ultrasounds that capture movements made by your baby. With more detailed images and a more accurate sonogram, you're able to see your little boy or girl with unprecedented clarity. Traditional 2D ultrasounds are also available as a great way to share the news with family and friends.   As a superior imaging center, we're able to offer gender determination starting at 12 weeks, so you can prepare with confidence for your baby's arrival. Get a jump start on knowing your child with an exceptional pregnancy ultrasound in Orange, CA.    
CONTACT US
Call (714) 769-2229 or text us at (714) 274-1067 to schedule your ultrasound appointment today!  
BOOK NOW